Currently

Staying home and enjoying work and family time.




Recent

February 2012, I headed back to Uganda to meet with old friends, new friends, colleagues and above all of those…the children! There were power issues so I was not able to post like I wanted.   Please follow me on this sometimes wild and crazy journey!
April 2010 I went to Romania for an extended trip and missed my trip to Bulgaria  due to the Icelandic Volcano.   I traveled to Hungary on this trip as well.   I stayed with Simona Stewart, one of my dearest friends in the world, and also stayed in the volunteer apartment of the House of Angels in Gaesti, Romania.
One reason I went was to meet Simona's brand new daughter, Vanessa and that alone was worth the trip.   It had been several years since I had stayed at the  House of Angels.   Simona on the Romania side and I on the US have worked together for the last 7 years on the House of Angels.  I traveled to Slatina, Olt County, Romania to see my daughter's brother who will be graduating high school.  This was a difficult trip as I again had to leave him behind.  I love Romania in April!  Romania…the birthplace of my two daughters, and one of my favorite countries in the world.
In Bulgaria I missed seeing my dear friends, and colleagues.   What I really missed because of the crazy volcanic ash mess was the memorable Bulgarian food.
I finally got to Hungary where I met up with Eszter Kovacs one of my friends and former exchange students, and formed friendship with new colleagues.   I toured an orphanage, foster home and meet government officials,  a pediatric psychologist/physician and end the trip met with the office of the US Consul in Budapest.
I'd love to have your comments on my posts so I know what has been interesting to you.   I will continue to supplement posts on this trip as I have time to re-adjust to life outside of Eastern Europe!
After Romania I headed to Eastern Africa, specifically Uganda!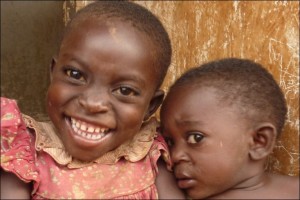 I was  thrilled to have the opportunity to go to Uganda! I traveled on June 1, 2010 and Iwill continue to share my experiences and stories with you all.  I traveled to the neediest of the needy and I met the most precious people.  A piece of my  heart, was left in Uganda.   My life will never ever be the same.   I will never forget nor forsake these precious people.   I loved Uganda and all it brought to my travels, and I am planning soon to go back!   I must!
Visit Mexico ► QUERETARO As soon as got back from Africa, I had one week to settle out the jetlag, and went for a few days to Querertaro, Mexico for work! This is the year of travel for me.
I met with officials in the area of child protection we will license in Mexico for international adoption and assist in finding permanent homes for the children in Queretaro.
I returned in less than 7 months from my last trip to Uganda.  I was there for 6 weeks.  I left right after New Years 2011.   Amazing trip!
I left on the heels of the Uganda elections which remained fairly peaceful with the incumbent winning as expected. I escorted our first volunteers to Uganda and also set up the Volunteer program. I took kids to the doctor packed in cars like sardines.   I did a foot surgery on the ground in Northern Uganda.   My trip was riddled with difficulties and joys.
"I haven't been everywhere, but it's on my list." — Susan Sontag


Disclaimer

NOTE:   This blog is only my opinion. It is not medical advice or diagnosis. Only opinions based upon our own personal experiences or information detailed in medical/academic journals or other publications is cited.  I DO NOT OFFER MEDICAL ADVICE or prescribe any treatments.  If for any reason you feel something is dangerous to your health because of your specific health challenges – please contact your healthcare professional.  The statements contained in my postings have not been evaluated by the Food and Drug Administration. The information contained here is not intended to diagnose, treat, cure, or prevent any disease. Suggestions and ideas presented on this site are for information only and should not be interpreted as medical advice, meant for diagnosing illness, or for prescriptive purposes. Readers are encouraged to consult their health care provider before beginning any cleanse, diet, detoxification program, or any supplement regimen. The information in this blog is not to be used to replace the services or instructions of a physician or qualified health care practitioner.