Posted by Lori on Feb 23rd, 2012 | 4 comments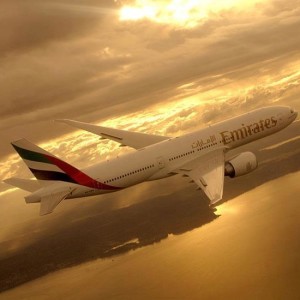 I started off this journey connecting in Dallas to Emirates Air. I can't praise them enough. Everything went perfectly, so efficient and wonderful check in experience. I highly recommend Emirates for any flights where they go. Their entertainment system left me sad I had to leave the plane, over 100 new movie releases! Lots of leg room, good gourmet food and the most beautiful and handsome flight attendants I've ever seen. There was a cabin crew that spoke over 10 languages. All completely fluent in English.
Emirates gives anyone with a forced overnight connection, a hotel and meal vouchers. I was put up at a gorgeous hotel, given three free meal and drink vouchers. I had free shuttle to and from the airport.  The food vouchers were for the most delicious food buffet with beef sumac, flat bread, lamb, and some great salads and desserts.   Of course, if you have never eaten hummus in the Middle East, you just haven't lived.
Dubai is a place I would have loved to see for a longer period of time. I was tired so I just tried to sleep as much as I could.
The Dubai airport was efficient, modern and uncomplicated, I found out the next morning with bags in tow. Everyone spoke English. I just may have a new favorite airport! Easy to figure out where to go and what to do. I simply could not have asked for a better experience.
Arriving in Uganda was pretty wonderful too. They have streamlined their visa line a bit, and it was easy to get through, pay the money, make a comment about the weather and I'm through!
Bags arrived in 30 minutes and both were there!
My dear Farouk hid from me at the airport. He will pay for that later! All in all, a most excellent first two travel days. My only regret, not having a good fun traveling partner on the way to Uganda!! Maybe next trip!

4 Responses