Posted by Lori on Jan 30th, 2011 | 10 comments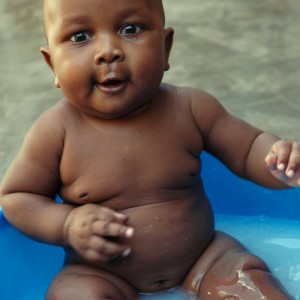 My posts shall be somewhat out of order since we had a power outage and there was nothing I could do to keep writing.
I think of so many things to write about when I'm with the children and do not have a way to jot them down at that moment then I come home fall into bed and never get those thoughts down, but today I'll make an exception and do the amazing feat of writing.   This place is emotionally and spiritually overwhelming.   It is hard to describe the feelings I have when I'm here in this place.
I am here at the orphanage in Northern Uganda.
Today I had what I call a really strong day. I needed emotional strength, physical strength and spiritual strength. The villagers here are often treated by witch doctors and have curses put upon their lives. They try everything out of desperation. This land is in need of a spiritual and medical healing. AIDS and sickness is rampant. A woman suffering from AIDS ended up in the orphanage with her tiny baby. That tiny baby turned out to be a child that was over a year and a half old, he could barely sit, and he too was positive. I don't know when the last time she gave him water but he was too dehydrated. His skin was hanging from his tiny bones. We gave him sweet potato to suck on, he could not drink. I'm certain that this woman long ago quit feeding him. He didn't make a sound all day long.
They didn't want them in the camp around all the orphans and tried to send her away by giving her some papayas and sweet potatoes, telling her she should go home and go back to the clinic on Monday. She stayed sitting in the same position, too weak to move, all day. The AIDS has affected her brain and her sentences were not clear. it was hard for me to know they will both soon die and not one thing I could do about it in this realm of reality personally, so I went and prayed for her and the baby. Her husband has AIDS too and is dying at home. As night fell, she arose, put the food atop her head, the fragile baby boy on her back and she left with my tears following.
To show the  stark contrast of a healthy breast-fed Ugandan baby (Jeremiah) of 4.5 months in the color photo above with the almost 2 year old baby in the black and white photo.   It is shocking for sure.
The baby in the tub is the baby of Irene, the guest house worker.
Several children have had malaria, one has severe parasites and we had to treat them today. We found a lump in nurse Mary's neck around her collar bone and she was really not feeling well at all today. The heat was intense and I was getting dizzy and Mary had one of the boys go and get me water, I drank all of mine today and ran out. I'm trying not to drink water except for bottled here because I don't want to get sick. I know the borehole water should be ok, but I'm not going to risk it. I didn't urinate all day although I drank more water than usual, it was intensely hot and I sweated out everything.
I'm too tired to go eat. Today I started the day with a Chapati, which is a tortilla. The restaurant was out of eggs and really everything else too. After I got to the orphanage for lunch we had fried sweet potatoes. Their sweet potatoes are white inside and extremely delicious, quite different from our own orange variety. For supper a watery soup made of smoked and dried tilapia poured over LOTS of rice. Carbs, carbs and more carbs. It is how people keep energy here. Without them I don't know how they would manage.
The wind was extreme, the worst since I have arrived. The sand blew into the children's mouths, noses, faces and hurt their eyes. We had to make them go sit inside the huts for a while. Imagine the Sahara desert, this is rather like Northern Uganda in the dry season. No one can do a thing without dirt. We eat dirt, we are covered in it, it sticks to everything and I've had to be particularly careful with my cameras.
I loved the special time with the children. They have begun to really open up and stop being so shy to me. It is cultural for the children to be shy here and not make eye contact much. It is quite a sweet thing for me to see. Now they have started to try to converse with me in English, and I taught them the Felix the Cat theme song. That was a riot! I've never laughed so hard seeing all these precious children singing Felix. Folks it doesn't get much better than this. Little five year old Mercy recanted her ABC's and named all the parts of the body and her colors for me. That is one bright little girl.
Although I've not told you highlights of my time with the children yet, I'm already dreading the day I leave the North. I love them. They love me. I have become their mama. They call me mama, I think of them as my children, all 35 of them. My heart breaks for them and now I've spent so much daily time with them, I don't know what I'll do when I leave here. How will I live without their faces smiling at me every day? How will I ever walk a dusty dirty path and not remember them lined up on each side singing and clapping welcoming their mama home? Those smiling faces are just too much to bear some days, and I just go into the nurses room and cry. Oh my dear children I so wish you knew just how much I love you. I will have to let you feel the love of God in my place, to keep you safe and healthy and happy. I will leave that with you and hopefully not my tears. People here don't shed tears of joy much so I don't want them to feel I'm unhappy.
I'm in the guest house now, with the same option as always when we have power. Fan or computer. There is only one outlet.

10 Responses