Posted by Lori on Feb 4th, 2011 | 3 comments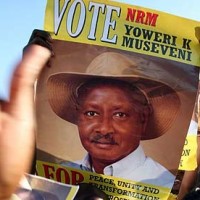 On further we began to see the crowd. Thousands dressed in their very best! Women looking like they were attending a formal dance. Beautiful traditional Gomesi and dresses. The men equally as dressed. Everyone happy! They had just attended a town hall meeting with the president!


Posted by Lori on Oct 2nd, 2010 | 0 comments

This is a full length documentary about child soldiers in Northern Uganda. It is hard to watch for the normal person, and for me, someone who knows these children that were abducted, hugged them, listened to their stories in person, it is almost impossible to sit and watch. I want to book my flight again to Uganda. The great news is…I'm going back in January! Yes…more to come. Maybe this time my heart will allow me to write more about it. For now, please watch what troubles me so…let the suffering of the children change you, and create a stirring in your heart that makes you ask yourself…"What can I do?" For only then, in numbers can we make a difference.