Posted by Lori on May 5th, 2010 | 18 comments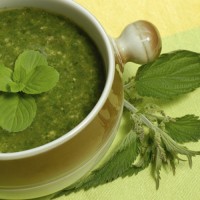 I ate this. Yes I did.
The Nettle plant (Urtica Dioica) really isn't anyone's friend in the wild form. This plant is called "Stinging Nettle" because of the needle like hairs on the leaves that inject a mixture of histamine and formic acid when touched or brushed against.


Posted by Lori on Apr 4th, 2010 | 2 comments

There is symbolism involved in Easter eggs, in the idea of new life emerging, in the budding of trees and the appearance of flowers, and in the earth's recovering from the death-grip of Winter (especially this Winter), and in hope for the future.