Posted by Lori on Nov 19th, 2012 | 0 comments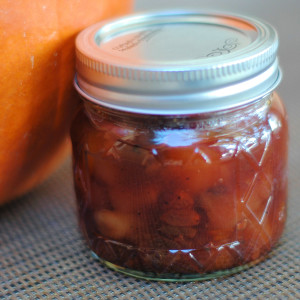 I don't seem to be able to find the time to start my food blog, so I'll take liberty to post a few food posts sprinkled here and there just to satisfy my craving to become the next food blogger.   I'll update this page with the recipes as soon as I figure out the best way to post them.
I grew up in a family that loved to can and "put up" fruits and vegetables. My mom always had a closet full of different canned items that either her, my grandma or I had made. These were your basic canning recipes, and the most daring would be something that included garlic. My family was from New Mexico, so I grew up with foods a little more spicy than normal.
The food turning point for me was when I bought a book called [amazon_link id="0060912871″ target="_blank" ]Better Than Store Bought.[/amazon_link] This book revolutionized my cooking when I was only 19 years old. I became adventuresome in the kitchen. I cooked rabbit, and game, painstaking flaky filo pastries and created condiments full of beautiful earthy fragrant spices.  The more layered and complex the spices, the better!
I have long been fascinated by condiments and once I began traveling and seeing the various condiments, spices and sauces of other cultures, I was totally addicted. My current love and I don't ever see that changing is Chutney. I no longer even make cranberry sauce for Thanksgiving, substituting it for a really wonderful spicy Cranberry Tangerine Chutney.  This year I threw blackberries into my Chutney for good measure, and because I could, and because I like to ride the edge of the unknown in the kitchen.
To understand fully what Chutney is and where its origins lie, I thought I would teach a bit about why I love Chutney and how versatile it really is!
Originating in India, chutney was imported from India to Western Europe in the 17th century. European reproductions of chutney were often called "mangoed" fruits and vegetables, as one of the most common fruits used in the making of chutney is the mango. The word chutney is derived from the East Indian word Chatni. The Hindi word for "to crush" literally means "to make chutney." This signifies the process by which chutney is made; often the ingredients are crushed together with a stone.

Like jams and jellies, chutney can be chunky or smooth. In India, spicy chutney is usually served with curry and often with cold meats and vegetables. Sweet chutney is a pleasant addition to bread or crackers and cheese, and can serve as a snack or small meal.

Some of the more popular ingredients for chutney, in addition to mangoes, are limes, apples, peaches, plums, apricots, tomatoes, lemons and even coconuts. Additional spices may include cloves, garlic, cilantro, mustard, cinnamon, ginger, cayenne pepper, jalapenos, tamarind and mint. Chutney is so diverse that it can be made with only a few of these ingredients or several, to make a variety of flavors and styles.

Chutney is usually eaten fresh in its native India, but as chutney has been westernized, like many things, it is mass-produced and can be bought in nearly any supermarket in the western world. In the United States and Britain, offering chutney as a condiment is becoming nearly as popular as jam, relish and even ketchup.

Serving Chutney: Can be served at a formal dinner as a condiment for a fancy meal with meats, or at a casual picnic with tortilla chips or crackers. A favorite at parties is to pour it over 8 oz of softened cream cheese and used as a "dip". Whatever the occasion, chutney is a tasty, sweet and sour treat that is sure to please.
This year I am again making my beloved Chutney and I tried a few new ones too!  Yesterday in the quiet of my house, with no little voices filling the air, I canned. It was heaven. The vinegary-sweet-tart-spicy-hot-chunky-fruity, completely complex and addictive condiment simmered slowly, and fragrantly on my stove. Did I say it was heaven?   I could almost hear the angels singing the Hallelujah Chorus.
My kitchen is my element. I am happiest in my kitchen, or when I'm being creative, I've always overextended myself creatively, but in such a great and fun way!  I love to give these type condiments as presents, although I find sometimes the Southern palate is a little unsophisticated.
The below photos illustrate how the chutney changes over the hours it simmers to the final product.