Posted by Lori on Nov 20th, 2012 | 0 comments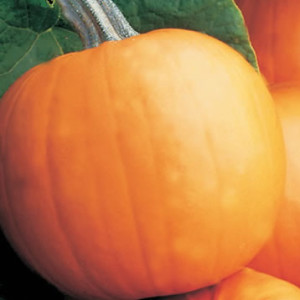 I love Thanksgiving. I live for this holiday every year. I plan and research and step out of the traditional Southern Thanksgiving that I was raised with. Thanksgiving usually calls out for the same recipes each year. As a seasoned cook, I am passing on some traditions but every year I try to incorporate the new into my family feast. This recipe represents my signature, Southern roots. It is a recipe that I have made for years and it will never be made during any other part of the year. It is something my daughter Rachel looks forward to each year. This is a dense sweet cornbread with the texture of a heavy gingerbread. The spices produce a flavor explosion when you eat it. Wonderful warmed with butter. We always make it two days early so the flavors will have depth!
Ingredients
1 cup unbleached all-purpose flour (spoon into measuring cup and level top)
1 cup yellow cornmeal, preferably stone-ground
1 teaspoon baking soda
1 teaspoon ground cinnamon
1 teaspoon freshly grated nutmeg
1/2 teaspoon ground ginger
1/4 teaspoon ground cloves
1/8 teaspoon salt
1 cup canned pumpkin
1 cup packed dark brown sugar
1 cup buttermilk
1 large egg
grated zest of 1 orange
1 Tablespoon canola oil
Instructions
Position a shelf in the middle of the oven. Preheat oven to 350 degrees F. Line the bottom of a 9x5x3-inch nonstick loaf pan, or you can use a square cornbread pan, with waxed paper or parchment. Lightly spray the paper.
Stir the dry ingredients (flour to salt) in a medium-sized bowl, until well combined. Set aside.
In another medium bowl, with a hand-held mixer, combine the wet/sugar ingredients (pumpkin to canola oil), and beat until frothy about 1 minute.
Make a well in the center of the dry ingredient and pour in the pumpkin mixture. Using a spoon, stir until just combined. Do not over-mix. Using a gentle touch, spread the batter in prepared pan.
Bake until the top of the cornbread springs back when pressed gently in the center and the sides are beginning to pull away from the pan, 55 to 60 minutes. Do not over-bake.
Cool in the pan on a wire rack for 10 minutes. Unmold the cake on a wire cake rack and peel off the waxed paper. Turn right side up and cool completely.
http://thespicytexan.com/travel/pumpkin-orange-cornbread/
Full Post Content & Recipe ©The Spicy Texan. Pinning, sharing links welcomed! Please do not repost or republish elsewhere i.e blogs, websites, forums without explicit prior permission. All rights reserved.